History
THE BEGINNING
The hotel was built some 500 years ago in the 15th Century, when Christopher Columbus was busy discovering America, and more than 100 years before the Pilgrim Father's sailed in the "Mayfower". The hotel, now a grade II listed building, was originally an important farmhouse in the district.
IN BETWEEN
The Tudor Hotel has seen plenty of history down through the ages as well as many troubled times, from the harsh period of Cromwell trough to the days when it was established as a hospital for sick and wounded soldiers during the great war of 1914—1918. Baron Von Kurtletz, at one time owned the Tudor Lodge until the early 1970s when it was purchased by Jeffrey Landless — himself a direct descendent of the infamous Rob Roy.
PRESENT DAY
The property has been developed in the 90's into the attractive hotel that it is today. Carefully and lovingly modernising the furnishings to provide up-to-date facilities with a hight level of comfort — the Tudor Hotel, still retains its unique and authentic 15ht Century character and charm, evident from the rustic ambience of restaurant and the lobby bar. With the addition of a newly built annexe of 16 en-suite bedrooms in 2003.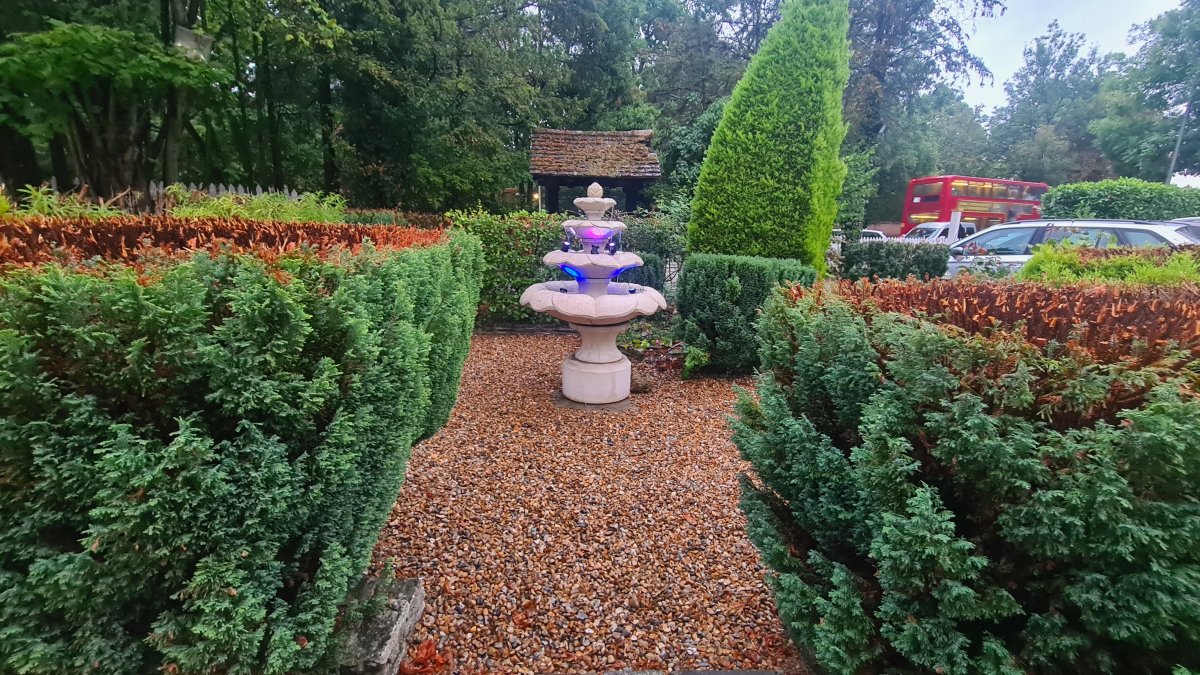 Hotel Information
IDEALLY PLACED
Briming with old world character, The Tudor Hotel is ideally located on the North-Western outskirts of London. The sympathetic conversion of an important farmhouse dating back to 15th Century has preserved a warm charm that is enhanced and complemented by modern day facilities ideal for any occaison.Set in two acres of fragrant gardens, the rural seclusion of the Tudor Hotel combined with its close proximity to London makes it an ideal location for both business and pleasure. The hotel has easy access to the nearby M25, M40, M4 and M1 motorways and the centre of London can also be easily reached via the Metropolitan and Piccadilly lines via Eastcote Underground Stations located a short walk from the hotel.
HOTEL AMENITIES
The hotel features many amentities for the comfort of residents, as well as amenities for non-residents from the local area to use including: 46 bedrooms, on-site parking, lobby bar, meeting and conference facilities, outdoor seating, and much more. The hotel bedrooms feature some of the following amenities: television, complimentary guest Wi-Fi, iron and iron board, direct-dial telephones, and tea/coffee making facilities. There is a one-day laundry and dry cleaning service and naturally, in spite of its antiquity, the hotel has full central heating.